The UK has been in a state of chaos since Boris Johnson became Prime Minister, with Brexit negotiations breaking down and MPs voting against his £19 billion tax bill. The new government is now promising to provide an "off the hook" deal for British taxpayers but questions still remain on how they will be able to realistically implement these plans. What are your thoughts?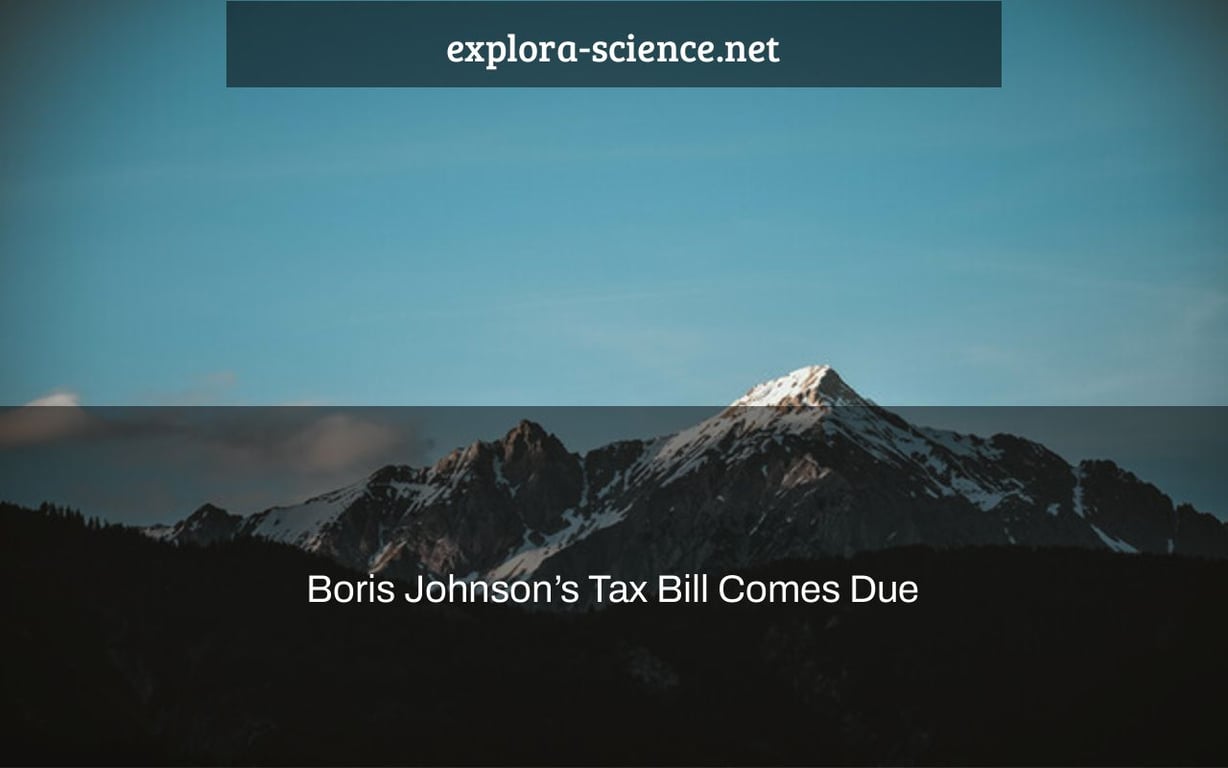 On January 25, British Prime Minister Boris Johnson addresses the House of Commons in London.
Agence France-Presse/Getty Images/jessica Taylor
As Prime Minister Boris Johnson's political future becomes less secure, it may seem that a debate about tax policy is an unusual moment for British Conservatives. However, they are correct in doing so. Mr. Johnson's career is in jeopardy in part because he tried and failed to implement a big-government conservative agenda.
At 2020, police claimed they're looking into parties that were reportedly hosted on Mr. Johnson's office and apartment complex in London's Downing Street in violation of lockdown guidelines. If proof surfaces that he lied to parliamentarians about these groups, he might be compelled to resign or face a no-confidence vote from his Conservative colleagues.
Another reason for the Tories to jettison Mr. Johnson is that his big-spending, big-taxing conservatism is becoming a political liability. We've already outlined his terrible energy policies, which have compounded two decades of errors to produce a disaster for families attempting to keep the lights and heat on this winter. Mr. Johnson's second cost-of-living cliff is now looming over consumers and lawmakers.
The start of the British tax year in April will hit families with a double blow. In September, Mr. Johnson and Chancellor Rishi Sunak proposed a 2.5-percentage-point rise in payroll taxes (divided equally between businesses and employees). This is designed to address a financing deficit in the nationalized health-care system.
That's not all, however. Messrs. Johnson and Sunak suspended projected increases in tax bracket income limits in their March 2021 budget. Even if wages haven't kept up with inflation, nominal wage growth has transformed this into a tax rise by moving more income from more taxpayers into higher tax categories.
According to the Resolution Foundation, the combined impact of the payroll tax rise and income-tax bracket creep will cost the typical family £600 ($800) each year. As if to demonstrate that there is no way out, a temporary exemption from the value-added tax (VAT) on hotels and other travel services will expire, raising the tax rate to 20%.
Mr. Johnson blames the epidemic, arguing that budgetary shortfalls during the lockdown need more taxes. However, he had been shaky long before the epidemic. One of the first commitments he violated after becoming Conservative Party leader in 2019 was a promise he made to party members during the leadership contest to raise the income threshold for the 40% tax rate from £50,000 to £80,000.
Mr. Johnson's wager was that people would overlook his high-tax conservatism if he spent the money well. This includes large amounts for the "leveling up" agenda, which is designed to help the north of England thrive economically. The most prominent manifestation of this goal is a high-speed rail link between London and the Midlands, which has already been slashed due to humiliating cost overruns and delays.
Mr. Johnson's tax cuts have put additional costs on corporate investment, stifling productivity improvements and salary increases above inflation. In April, the corporate earnings tax rate will jump to 25% from 19%, while the dividend tax rate will climb to 39.4%. This, along with inconsistent lockup policies, may explain why, despite Mr. Johnson's one sensible tax policy—a large temporary deduction for certain corporate investments—enterprise investment is failing to rebound to pre-pandemic levels.
It's no surprise that Conservatives are becoming impatient with Mr. Johnson. They are paying the political price for the cost-of-living issue because they aren't receiving any political credit for their spending binge—including the £12 billion for healthcare from the payroll-tax rise. Mr. Johnson's taxes exacerbate the situation. That should serve as a warning to all big-government conservatives.
The best and worst of the week from Kim Strassel, Mene Ukueberuwa, Mary O'Grady, and Dan Henninger in the Journal Editorial Report. Images courtesy of AFP/Getty Images Mark Kelly's composite
Copyright ©2022 Dow Jones & Company, Inc. All Rights Reserved. 87990cbe856818d5eddac44c7b1cdeb8