This article provides insights into the banking hurdles that cannabis business owners face in today's market. The author, who is a fintech CEO and marijuana industry expert, discusses how traditional banks are less willing to work with cannabis businesses due to fear of federal prosecution. She also talks about her personal experience as an entrepreneur and overcoming these obstacles by using a bank account created under the pseudonym "MJ."
Fintech is a term that is used to describe the financial technology sector, which includes companies that provide banking services. Banking for cannabis businesses has been an issue because of cannabis being illegal at the federal level and banks not wanting to work with them.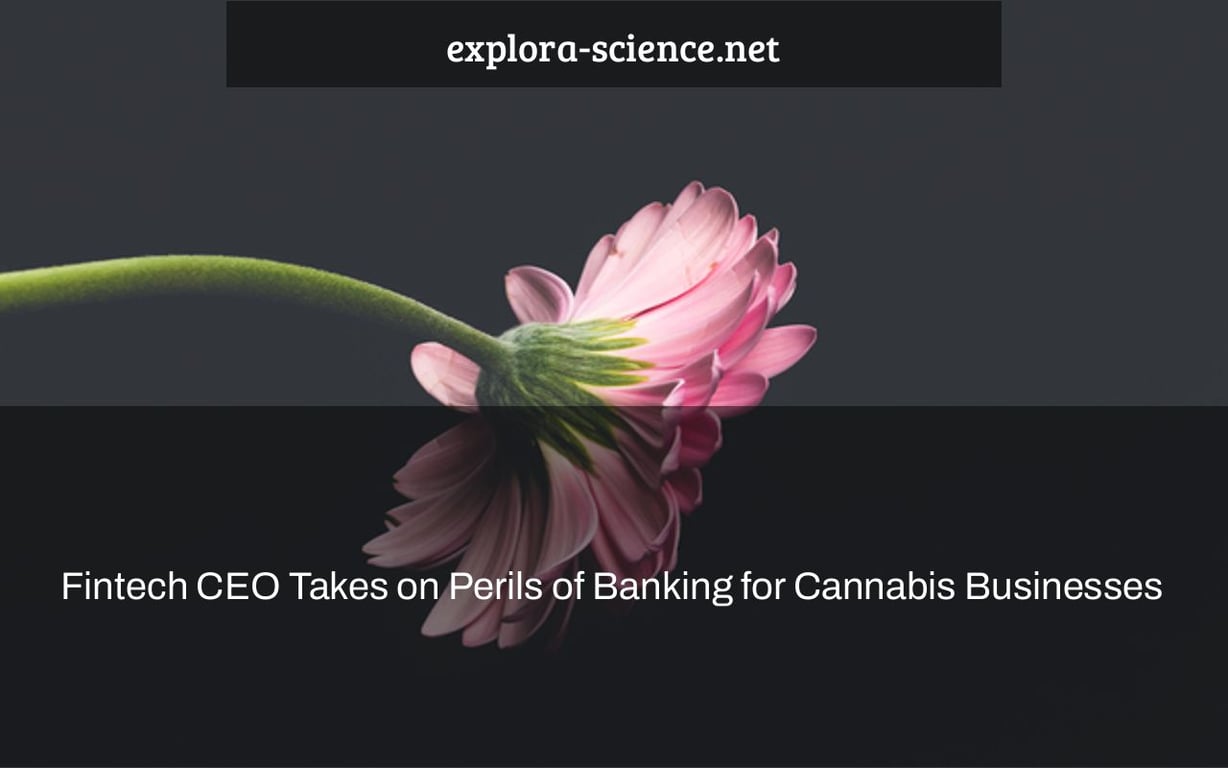 Although cannabis sales are already legal in the majority of states in the United States, with some states planning to open regulated shops by 2022, the supply of financial services for the business remains a murky area.
The major U.S. banks have steered away from the cannabis industry because federal law still "prevents banks from banking cannabis firms," according to a letter issued this month to senior U.S. senators by the American Bankers Association, a trade organization. The ABA has cautioned that if banks handle earnings from the sale of cannabis, they risk being labeled as money launderers.
Other financial organizations have a more upbeat view. The Financial Crimes Enforcement Network of the US Treasury Department issued regulatory guidelines in 2014 on how to bank for cannabis firms without violating FinCEN's standards, which gave some financial services entrepreneurs the green light.
Cannabis businesses in the United States are unable to access banking and other financial services due to the drug's government prohibition. This might change as a result of new legislation or larger legalization measures supported by the Democratic-controlled Senate. Laura Kammermann contributed to this illustration.
Abaca, situated in North Little Rock, Ark., is one such financial technology business that combines with existing banks to provide banking services to cannabis merchants, including accounts and payment systems.
Abaca Chief Executive Dan Roda, who started his career as a corporate lawyer, talked with Risk & Compliance Journal about the dangers of running a financial services company on the edge of the law. The following are edited extracts.
WSJ: Many people still believe that cannabis merchants will never be able to use financial services. What would you say to them if you were in their shoes?
Mr. Roda: Yes, sir. The cannabis sector isn't unbanked in the traditional sense. It's more accurately defined as underbanked. More than likely, the amount of assistance you'll be able to acquire is severely constrained in terms of your company requirements. [Abaca] is a financial technology firm that links chartered banks with cannabis companies in need of their services. We achieve this using a digital platform, which allows us to access cannabis companies all throughout the nation, from large cities to tiny, rural towns. We're just using recent advancements in the movement of money and the delivery of financial goods and services to provide these services to cannabis companies while also addressing some of the industry's particular compliance issues.
WSJ: What tools and methods do you employ to ensure compliance?
Mr. Roda: Yes, sir. One fascinating aspect of the cannabis market is that operators are obliged to provide a considerable quantity of data to a state system known as seed-to-sale monitoring in the great majority of states that have legalized cannabis. This system, which operators are required to use, provides us with a world of data that we can tap into to monitor and analyze so that we can achieve compliance objectives through data analysis rather than the cumbersome document and due diligence requests that some of the banks and credit unions that first started serving this space were known for imposing on their customers.
WSJ: What are the most significant threats you face?
Mr. Roda: Yes, sir. The biggest compliance risk in cannabis right now is a product that is created in what seems to be a legal, controlled cannabis production environment, but is really operated by a criminal organization that is funneling product to locations where it isn't meant to go. The greatest danger to the banking system is failing to recognize and distinguish [that] from a legal cannabis firm that generates lawful revenue.
WSJ: How are you addressing regulatory issues as your company grows?
Mr. Roda: Yes, sir. The three components of people, process, and technology all have a role in the overall solution to this challenge, in varied proportions. As our firm develops and the number of states we serve expands, we will undoubtedly need to increase our headcount. To keep up, we've turned to technology to guarantee that our staff become more and more efficient as we expand, and that we can successfully monitor and manage bigger portfolios. It's rare that you'll find someone who knows all there is to know about cannabis, banking, and financial technologies. However, we discovered that if we can find a passionate individual with some experience in one of those areas, the others may be learnt. We expand our personnel as needed, but we also rely on technology to help them work more efficiently. On a year-over-year basis, [Abaca] is almost tripling. We're approaching $2 billion in cannabis cash that we've been allowed to deposit legally. We now have the ability and capability to serve the whole nation thanks to the two new bank partners with whom we're collaborating.
WSJ: What do you think the future holds for you?
Mr. Roda: Yes, sir. The main question is whether or if the federal government will respond. It was our responsibility to ensure that we could provide answers to our clients right now, rather than waiting for the federal government to approve legislation. The most important possible consequence, we feel, will be the introduction of major credit card networks to the cannabis industry. We don't know when this federal change will take place.
WSJ: If the legal environment changes, are you prepared for new competition?
Mr. Roda: Yes, sir. We don't think the biggest national banks would get into cannabis right away if federal legislation changes, since it will remain a high-risk, high-compliance market. And we've understood from the beginning of our firm that we'd have to compete on a lot more level playing field at some time. Our goal has always been to provide financial tools to our clients that not only address issues today, but also establish us as a vital part of their financial life, motivating them to remain with us even when they have other alternatives.
Richard Vanderford can be reached at [email protected].
Dow Jones & Company, Inc. All Rights Reserved. Copyright 2021 Dow Jones & Company, Inc. 87990cbe856818d5eddac44c7b1cdeb8